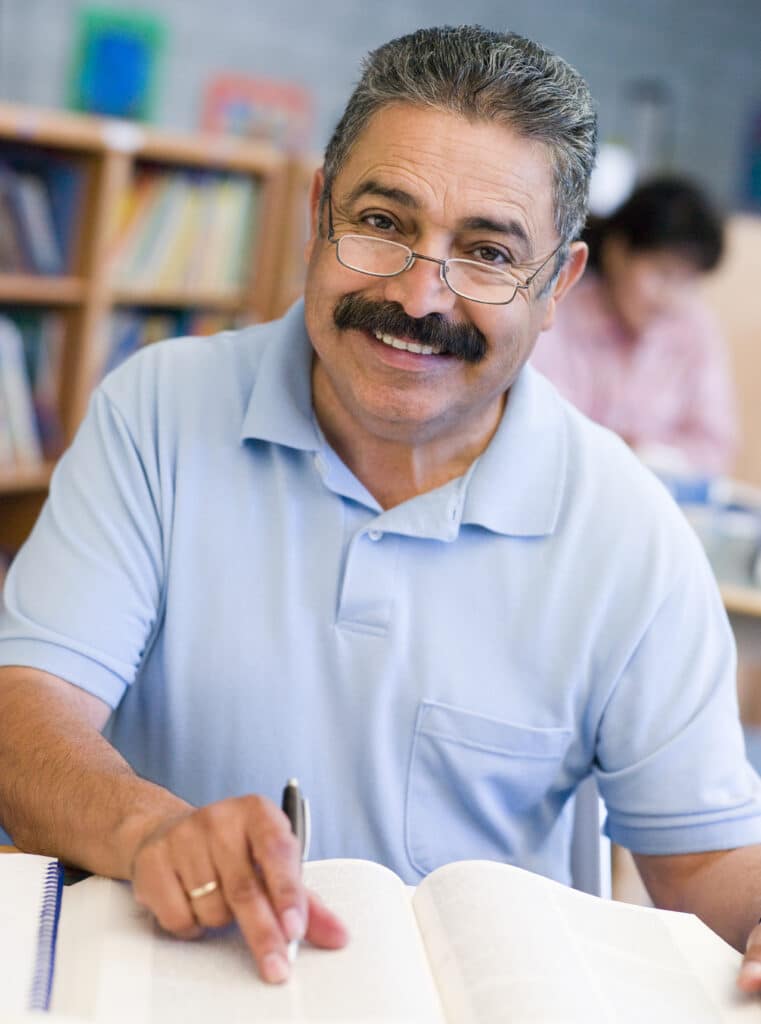 The Margaret H. Ley Adult Literacy Program offers evening continuing education classes for adults 18* and older in the spring and the fall at Neuhaus Education Center. Our goal is to maximize the reading, spelling, and comprehension skills of our enrolled students by providing evidence-based reading instruction to the adult learner:  
Alphabetics: phonemic awareness, the six syllable types, syllable division strategies, reliable spelling patterns, rules for adding prefixes and suffixes
Fluency: developing automatic recognition of words and fluent oral reading
Vocabulary: study of words, word parts, word origins, and grammar
Comprehension/Composition: strategies for gaining meaning from text and for putting thoughts on paper
Classes are held twice (see FAQ #1 for more details). Classes are taught by Certified Academic Language Therapists, which is the equivalent of a dyslexia therapist. Classes are kept small for maximum learner benefit. Most students attend classes for a minimum of two (2) semesters.
*Students aged 16 and 17 can be considered for the program pending an interview.
Tuition & Fees
Initial screening: $25 
Screening is required before class placement 
Class placement depends on reading level and class availability 
Free tutition is made possible by generous donors, valued at $1,000/semester
How to Register for Adult Literacy Classes
Determine if our classes meet your goals. Contact us AdultLiteracy@Neuhaus.org.
Make an appointment for the interview and screening. The screening is several subtests of standardized tests to determine a reading and spelling level for class placement. It is NOT diagnostic testing. The screening takes about 1 ½ hours and costs $25. 
Once we have agreed that there is a class that fits your needs, you will be contacted again the week before classes start.  The official enrollment is the first night of class for that semester.